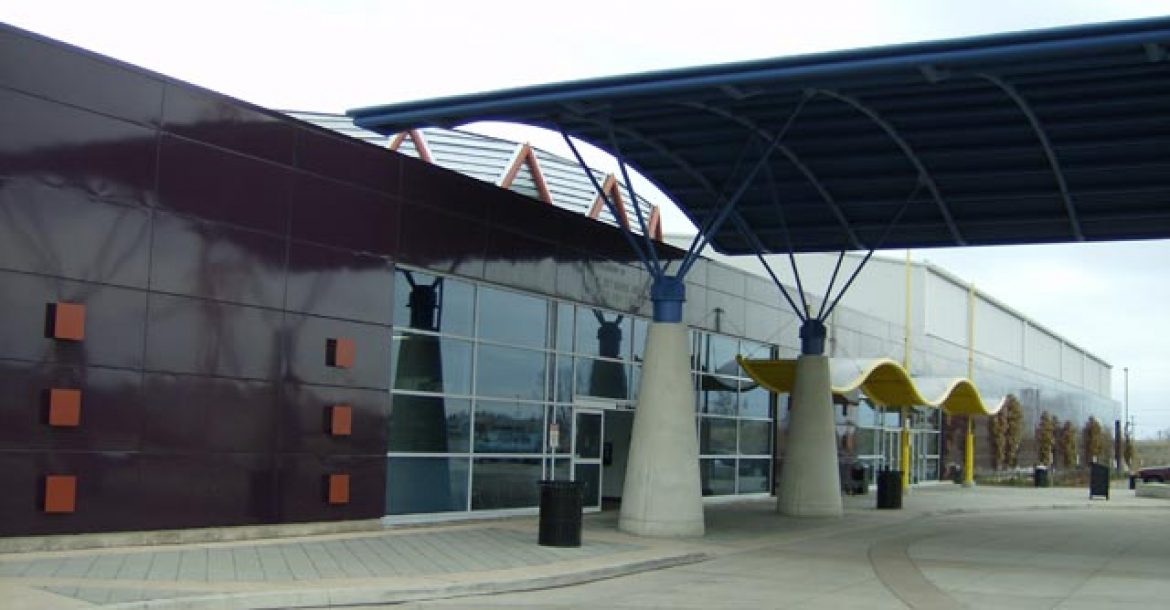 Description: This project was completed in September 2005. The project consisted of the construction of four new arenas with a common area with dining facilities, pro shop and community rooms. Each of the four arenas had localized dressing rooms and washroom facilities. The mechanical rooms were Duplex (one mechanical room) per two arenas.
Highlights:
Central heating and cooling units over the center complex.
High efficiency infrared heating system for spectator areas.
Washrooms and locker facilities for each of the arena.
Snow melt mechanical system.
Mechanical facilities for the central kitchen area.
Rain water leaders and underground storm systems.
Make up air systems.
Mechanical services to the refrigeration facility.
CO2 systems and interlocks with MAU and Fans.
High pressure natural gas system.
Engineer: TMP Niagara
"Group 92 has successfully carried out many projects, varying in size and complexity, for the City of St. Catharines.  Some of the highlight projects include the Seymour Hannah Sports and Entertainment Centre, Lake Street Service Centre Facilities Repair Bay Addition and the New Salt Storage and Wash Bay Addition.
All projects were successf ul in terms ofthe contractor`s workmanship, scheduling and overall budget. The City of St. Catharines looks forward to working with Group 92 on future projects."
— Anthony Martuccio, P.Eng., City of St. Catharines
Read The Full Reference Letter (PDF)